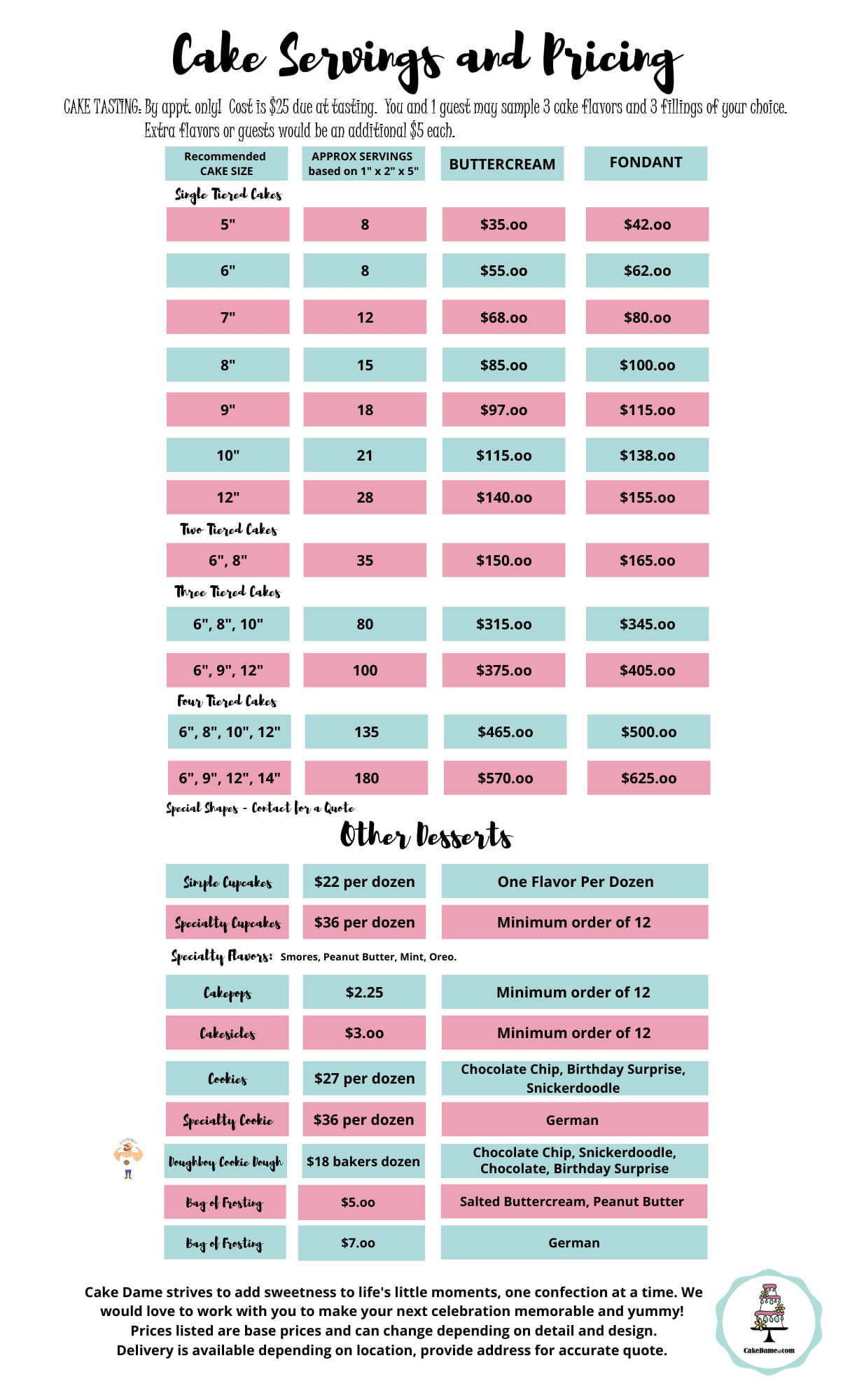 ✓ Additional sizes available upon request.
✓ Additional pricing may apply, based on shape, design + level of difficulty. Email me pictures and design requests! I can provide a quote before our first meeting.
✓ Our fondant is made from scratch! It's not only delicious, but it adds a beautiful finishing touch to your custom creation.
✓ Don't be fooled into thinking you must go without frosting to have a delicious cake! With a fondant cake you get both. Fondant is available at cake testing – ask for a sample! 
✓ Vanilla
✓ Devils Food
✓ Marble (one layer of vanilla, one of devils (not swirled)
✓ Lemon
✓ Almond
✓ Carrot (available with or without nuts and raisins)
✓ Almond or Lemon Poppyseed
✓ Red Velvet
✓ Cream Cheese
✓ Vanilla Bean
✓ Peanut Butter Cream
✓ Fudge
✓ Raspberry (fresh or pastry filling)
✓ Cookies n' Cream
* (Some flavors are specialty and add a small additional cost).
Do you have questions? Let's connect about your big day.